Protecting the American Dream since 1873
I've Been In A Car Accident: Now What?
Consider these steps to take after a car accident: First thing, take care of yourself and others. Find out if ...
Read Full Story
How to Get the Best Insurance
Picking the best insurance may not be as easy think. Here are a few tips to help you find the best one.
Read Full Story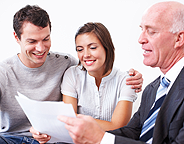 Find an Independent Agent
Find out more about Independent Agents and what they have to offer.
Read Full Story
---