No responses
Owning your own business is incredibly rewarding but there are some potential issues that you  need to know.
Your personal auto policy, homeowners, and liability coverage may provide some coverage but, at best, the coverage is very limited and likely not adequate. Below is some things for you to think about.
Business personal property both on and off the property may have some coverage but it is very limited to what would be potentially covered and the amount available. If you have any customers property, there may not be any coverage .
Business being done in your home or other structures, whether on or off the property, can cause coverage to be excluded for any type of loss to the structures.
This can include simply storing business items that you sell, manufacture, repair, and other uses.
Business auto use of your personal autos can also have problems as to coverage exclusions if you transport property, people on engage in any type of services. Some examples are snow plowing, Uber/Lyft , getting paid for deliveries of your or others property, and type of vehicle operated.
Liability coverage on your homeowners and Umbrella coverage is specifically excluded under most policies for business activities but there maybe available for specific types of minor business office activities. There is usually no type of cyber, personal injury, products, completed operations, operations and other commercial activities.
Workers Compensation is required in the state of Pennsylvania for anyone working for you and your personal policies do not provide this coverage.
This short article is intended to encourage you to contact your insurance professional to discuss your business and to understand what coverage you have and what you should consider. Insurance policies differ between different companies.
Some companies may offer endorsements to help with some of your commercial exposures but most likely, a separate commercial policies would be needed to property protect you.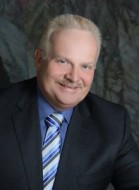 Joe Pastor
CFO/Chairman of the Board