No responses
What is Uber?
Most of you reading this are from small town PA where likely you haven't heard the term Uber up until recently.
Uber is an American international transportation network company that is head quartered in San Francisco, CA. This company developed a mobile app which allows people to use their smart phone to request ride from a driver who is set up similar to a metered taxi, in their own personal car.
My first thought when hearing about Uber was that it sounded like the gateway for the next episode of Criminal Minds.
So my first question is, is it safe?
Uber does have requirements for drivers. All drivers must be of appropriate driving age, health, and ability to drive. Each driver must be able to pass a background check. The background check includes county, federal, and multi-state criminal checks.
The Uber app automatically pinpoints your location through your phones GPS which allows you to be stress free of trying to explain where you need to be picked up if you are away from home and unfamiliar with the area.
So how do you know when your pre-screened driver is there?
Are you supposed to just get in any vehicle that offers a ride?
No.
Uber provides a profile of you driver coming so you can see your drivers name, license plate number, and photo and rating when your request is confirmed – so you know who is picking you up ahead of time.
Uber also allows the capability for you to contact your driver after the trip in case you were to leave something behind. Uber also assures that your driver will be friendly during the ride, respectful of your privacy or your preference to casual conversation.
Uber also has a cashless transaction process to protect you from carrying cash. Fares are automatically charged to your credit card so you can avoid the risk of carrying cash and eliminate the worry of having appropriate change.
So instead of standing on the side of a street, waving down a random taxi driver with cash in hand, you can be safely inside awaiting for a ride with a driver you are expecting and having the availability of being cashless so there is no need to the extra worry of being robbed.
While this isn't available in small town PA yet, it is available in larger cities so if you are away on vacation this option is conveniently available to you. It does seems that the Uber company has checked to make sure all aspects are safe, but with anything in life… if it doesn't feel right to you, trust your instincts and decline the ride.
Information received by:
https://www.uber.com/safety
https://en.wikipedia.org/wiki/Uber_(company)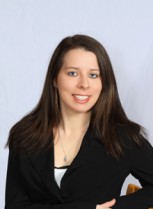 Kerri Yashinski
Personal Lines Account Manager