No responses
As much as we all love driving down an old country road with the top down during the beautiful summer months, winter always quickly approaches us and time comes that we have to store away our "toys" for those cold months.
In regards to the seasonal vehicles one key factor to always keep in mind is that Pennsylvania law deprives an individual from first-party benefits if the individual owns a vehicle that is registered and not insured, even if that person is injured in another vehicle that is properly insured.
Layman's terms: If you want to cancel coverage for a seasonal/occasional basis or if a vehicle is inoperable or under restoration and you do not handle your registration properly with PennDOT, not only will you be in violation of the registration statute, facing consequences on that end. But you might lose first-party benefits on all your other insured vehicles.
So what are your options?
You can send the tag back to PennDOT. This will suspend the registration and guarantee you are compliant.
A very simple solution: you can maintain the insurance on the vehicle. You can keep the liability on the vehicle which is the state requirement and remove collision coverage while the vehicle is stored away. It is highly recommended that you continue comprehensive coverage which would cover things such as any vandalism or falling objects. It is very important if you take this option that you contact your insurance agent prior to putting the vehicle back on the road to add collision coverage back on that vehicle. This option will decrease your insurance premium during the time collision is removed.
If you qualify, you may apply to PennDOT for a seasonal registration. If correctly handled, you will be able to drop liability coverage during the off-season. However, due care and diligence in choosing the new expiration date for the registration is of highest importance. You need to be clear as to when the registration finishes and make sure the FR matches that date. The vehicle must never be operated during the off-season.

Your insurance carrier will not have to pay any claim during the "off season" (when the vehicle is considered not registered).
You will be protected because this will maintain your first-party benefits whole.
Please keep in mind that the majority of seasonal registration applications are filed incorrectly.
Seasonal registration is more likely to be applicable when you have recreational vehicles, motorcycles, or trucks or farm vehicles with a gross weight not exceeding 9,000 lbs.
It is not applicable to antique, classic and collectible vehicles or vehicles that are inoperable or under repair/restoration.
To review PennDOTs seasonal registration fact sheet click here: http://www.dmv.state.pa.us/pdotforms/fact_sheets/fs-sear.pdf
Be sure to also check with your trusted Barr's Insurance Account Executive for answers to your insurance questions. Visit us at our website, https://www.barrsinsurance.com/ or give us a call toll free at 888.813.7500.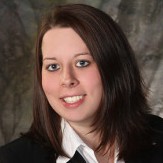 Kerri Yashinski
Personal Lines Account Manager