No responses
Every little girl's dream: finding her prince charming and planning her utmost perfect wedding day.
What isn't part of that dream are things going unplanned such as severe wedding, military deployment or other uncontrolled plan altering events.
According to www.weddingstats.org the average cost of a wedding in 2013 was $28,000!
When the uncontrolled events put a stop to the beautiful wedding day bliss what the bride and groom do not need to experience is the financial consequences it may bring.
You can protect yourself and savings of your dream day with the purchase of a Wedding Protector Plan® from Travelers Insurance which Barr's Insurance can handle for you.
Planning a wedding is a very exciting yet stressful time and one weight can be lifted of your shoulders by an agent at Barr's.
For as little as $160 the Protector Plan can cover a variety of situations and stop those sleepless nights of worry.
This coverage is special event insurance which provides many different types of coverage and enhancements for your wedding day, rehearsal and rehearsal dinner.
You must purchase the coverage at least 1 day in advanced in Pennsylvania (other states differ) and an insured cannot cancel the policy after purchase, it simply expires. The policy can also provide coverage for liability which will be in effect until 2:00 am standard time on the day after the actual day of the event at the event location.
 So what does it specifically protect?
Cancellation/postponement
Severe weather
Lost deposits
Additional expense
Sudden Illness
Ruined photos/videos
Call to duty
Damaged gifts
Venue requires insurance (liability)
Liquor liability
Special attire
Special jewelry
Transportation shutdown
This coverage is also not only for weddings. Other events include: Anniversary parties, baby showers, Bar Mitzvahs, Bat Mitzvahs birthday parties, bridal showers, family reunions, holiday parties, housewarmings, memorial services, private house parties, Quinceaneras, and sweet 16 parties.
For more information call our agency today to discuss. We would be honored if you allowed our agency to protect your special day!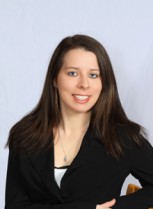 Kerri Yashinski
Personal Lines Account Manager