No responses
Are you planning to travel outside of the United States on your summer vacation this year?  If you are, read this first!!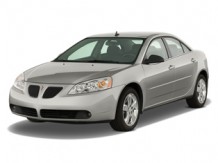 If you are planning to travel outside of the United States and rent a vehicle while on vacation, you should be aware of the following:  Typically, the auto insurance you have here in the United States will not cover you abroad.
Most auto insurance carriers have a defined territory in which they will provide coverage.  Those territories generally consist of United States and it territories or possessions, Puerto Rico, & Canada.
Outside these defined territories, you do not have coverage from your insurer.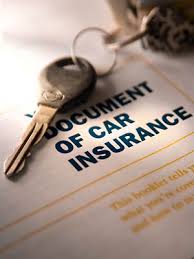 How do you protect yourself while driving abroad then?
First, research the vehicle insurance requirements for the countries you will be driving in, you can contact the US Embassy in the country you are visiting for this information.  Then, contact your car insurance agent to see what your policy covers.
After determining what, if any, coverage you may have, you may want to contact your credit card company and see if they provide rental car protection.  If your credit card company does not offer rental car insurance, you will most likely need to get insurance from the rental car company or purchase coverage from a foreign car insurance company.
Be sure to do your research and carefully consider your options.
Most third party providers will provide you with the minimum insurance that you need.  Consider getting coverage that is similar to what you have on your own personal auto.
You may also want to talk to your insurance agent about an Umbrella policy.  While the Umbrella policy will not cover damage that may be done to a rental vehicle, it will provide you an additional layer of liability coverage as their territory coverage tends to be worldwide.
Since Canada is one of closest and easiest countries to get to driving, it is important to know what your duties are when traveling there with your car.
As previously stated, most auto insurers will provide coverage to you in Canada.  When planning a trip to Canada, you should make sure that you have your proof of insurance (Auto ID card) and registration inside your vehicle.  We also strongly recommend a Canadian Non-Resident Inter-Provincial Motor Vehicle Liability Card be obtained from your insurance carrier prior to travel.  The Canadian Non-Resident Card provides proof that your US auto policy meets the minimum requirements for Canada.
In summary, if you are traveling out of the country with your vehicle or plan to rent a vehicle abroad, contact us to see what extent of coverage you have before setting off for vacation.