No responses
Some of us have been there…
Sitting alongside the road with other drivers gawking at you while the cop car behind you is not so subtly flashing the red and blue lights. You are sitting there in a panic.
How much is my fine going to be?




Was I really going that fast?




Could this day get any worse?




How much is this going to jack up my insurance rate?
photo courtesy of: https://www.ratedradardetector.org/
Many factors determine your insurance rates; one main being your driving history.
The number of accidents and violations you have not only drives up your rates but also are eligibility factors when trying to place your coverage with different companies.
You the driver determines if you receive a ticket and the number of tickets you receive. Drivers who are more likely to get tickets generally seem to drive similar vehicles.
Insurance.com recently completed a study reviewing over 550,000 car insurance quotes to find out which cars seem to get ticketed the most and how those tickets affected the rates for those quotes.
So which cars get the most tickets? Below is the list with the percentage of drivers who report violations:
1. 2014 Mazda Mazda2 – 28.1%
2. 2010 Toyota FJ Cruiser – 28.4%
3. 2012 Scion TC – 28.8%
4. 1991 Mercury Topaz XRS – 28.8%
5. 2007 Volkswagen Rabbit – 29.6%
6. 2014 Subaru Tribeca – 29.7%
7. 1996 Toyota Supra – 30.8%
8. 2013 Scion FR-S – 32.6%
9. 2006 Pontiac GTO – 32.7%
10. 2014 Subaru WRX – 33.6%
If you drive one of these 10 vehicles it doesn't mean you will get a ticket; just that you are more likely to get a ticket.
Regardless of what you drive, take it easy on the roads for your safety as well as others. Not only are you protecting yourself and others, you are saving yourself fines and higher insurance rates.
If you are considering a new vehicle, give us a call at Barr's Insurance, 888-813-7500, and we can give you an exactly premium difference if you provide us with the VIN(Vehicle Identification Number) of the new vehicle. Also visit our website at https://www.barrsinsurance.com/personal-insurance/auto-insurance/ for more information on your options.
Safe Travels!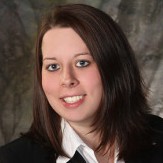 Blogger, Kerri Yashinski
Barr's Personal Lines Account Manager