No responses
With the summer fast approaching, many organizations are looking to put on special events for their organizations.   Whether it is the summer softball tournament, a festival, fair or fundraiser, there are needs and concerns that need addressed.   These types of festivities should really be protected by "Special Event" Insurance.
 What is Special Event General Liability Insurance?
Special Event Liability Insurance (also referred to as CGL, Commercial General Liability or Spectator Liability) is an insurance policy designed to provide broad protection for situations in which an event holder or concessionaire must defend itself against lawsuits or pay damages for bodily injury or property damage to third parties. Host liquor liability is included if there is no transfer of money for alcohol. This policy also gives protection to the venue and or sponsors of the event by adding them to the policy as an additional insured. Examples, such as a slip and fall or damaged floors are covered by this type of policy.
 We have even written insurance for high school students for their "Senior Project" events.  Anytime you host an event, where the public is invited to participate, you really should consider this type of insurance.
Contact your account executive at Barr's Insurance for more information.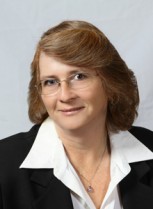 Kelly Fry
Commercial Lines Account Manager