No responses
Love is all we have, the only way that each can help the other. ~Euripides
Today is Valentine's Day. The Day of Love.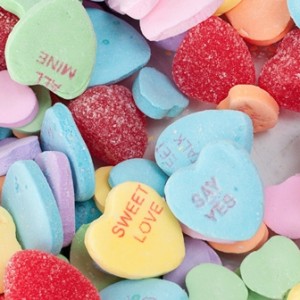 The day to buy your "Valentine" a beautiful card, flowers, diamonds and treat them to dinner.
The day you give your grandchildren and children a beautiful card and a box of candy.
Kids write out Valentines and exchange them with their classmates in school.
And remember those little heart candies with the sayings on them? Be Mine. Sweet Love. Say Yes.
Love is in the air.
But what about those who have no "Valentine" to buy candy and gifts for? What about those lonely people who lost a loved one and are by themselves? How can we show our love to others? How can we show them love?
Here are five simple things you can do this Valentine's Day to let someone you may not know that they are still loved:
Smile! A smile can do so much and is so easy to do. Simply smile and you can change someone's whole day. Remember the last time you were feeling down or lonely and someone smiled at you? Remember that warm, loved feeling?
Pay for a Stranger's lunch. Pick out a stranger at a restaurant who looks like they are struggling with life and having a bad day. A young mother with a cranky baby. An older senior sitting alone. Quietly tell the waitress/waiter that you want to pay for their meal and leave.
Hold the door for someone. There's another one that is free! Or help them carry packages if their hands are full. I remember hearing a story once of a man who had dropped some things he was carrying. Everyone was passing by, but one person stopped to help him pick up his things. The passerby found out later that this young man was going home to commit suicide and the random act of kindness made the man realize that there were people who cared.
Talk to the Sales Clerk. They may have had a day of complaining from other customers or no comments at all. Thank them. Tell them how much you appreciate what they do. Wish them a great day! Another freebie!
Pay it backward! Pay the toll of someone behind you. If you are in a fast food drive-thru, buy the person behind you a drink.
There are many "random acts of kindness" you can perform for others to let them know you care.
Today do just one random act of kindness for someone else. Do it for someone you don't know.
That will be the best Valentine's Day gift ever! The best gift ever TO YOU!
~Cheryl Pastor, Social Media Specialist