No responses
PROGRESSIVE INSURANCE – We all see the famous Flo on TV commercials and may have thought about the Snapshot device that is frequently talked about. But what is it?
Snapshot is a game changing revolutionary device that is the new way to save on car insurance.
Snapshot was launched in 2011. Progressive is light years ahead of competitors for the amount of data of driving history they have gathered.
Best thing about Snapshot? It is simple and easy to participate.
Snapshot is the first device commercially available to measure how people drive.
Snapshot is not a GPS; big brother is not watching you.
It monitors aspects and times that you drive; for example what time of day you drive. Frequently driving between midnight and 4AM can decrease your discount. It also monitors hard braking and fast accelerations. It is best if you do not travel on heavily congested roadways, especially late at night because you'll receive a lower discount.
The Snapshot program will give you up to a 30% discount and will never go against your rates; you will receive a 0%-30% discount.
The first discount is applied after 30 days then you get your final discount after having it in for six months. You can track where you are at with your discount by going online.
Another great thing about Snapshot? It's free! You will never be charged for using the program unless you do not return the device when asked to.
So, no charge to receive up to a 30% discount, which can be a huge decrease to your premium!
There are very simple and few requirements:
You must have an eligible vehicle, which are most vehicles that are 1996 or newer.
You need an email address to communicate with Progressive.
If you want to sign up for Snapshot, give your agent at Barr's Insurance a call, 888.813.7500, and within a few moments you can be signed up for it!
The device will arrive within 7-10 days; you plug it in right away it's simple.
Takes seconds to do!
You will want to save the mailing box to return the device to Progressive. They will provide you with prepaid postage to do so. For the renewal discount you will need to keep the device in your vehicle until your renewal.
Not a current progressive customer?
That's okay, call an agent at Barr's Insurance, 888.813.7500, or visit https://www.barrsinsurance.com/personal-insurance/auto-insurance/ to ask about Progressive Test Drive to see what your potential discount could be!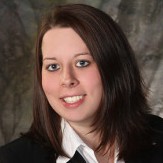 Blogger, Kerri Yashinski
Barr's Personal Lines Account Manager