No responses
Applying for a United States Passport
If you and family should decide to travel this summer outside of the United States, be prepared to have the proper United States Passport documentation, or you'll be forced to stay at home.
Applying for a US Passport is quite easy.
First, you'll want to determine which form to apply for based on your destination and how you plan to get there.  If you are traveling outside the US by land or sea to Canada, Mexico, Bermuda, or the Caribbean, you are only required to have a Passport Card.  The cost for this card $30; it will permit your travel and is a more affordable form of passport to obtain.  However, should you become injured or ill and prefer or need to travel back to the United States via air, you would not be permitted to do this.  So, this form is convenient, but could become an issue if an emergency situation occurs and you need back into the US fast.
Another or second option would be to apply for a Passport Book.  This will enable a person to travel internationally by land, sea or air anywhere permitted in the world.  The cost is more at $110, but guarantees your ability to travel by air, when the Passport Card only permits land and sea to limited destinations.
Finally, you may apply for both.  You may like the convenience of only carrying the card if you're traveling to only Canada or Mexico.  Both Passport forms provide photo identification along with other vital information about you and your country of origin.
To get started and begin applying for your US Passport Book , Card, or both, click the link below to visit the US Passport and International Travel's website.  Detailed instructions, along with specific documentation you will need to provide to apply, is available on their site.
Good luck and safe travels from Barr's Insurance Inc.
To start the application process for your Passport needs, click below.
https://travel.state.gov/content/passports/en/passports/apply.html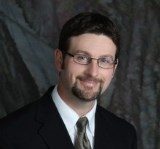 Rod Fee
Account Executive