No responses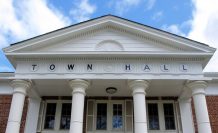 Loss and risk exposures are two of many factors a public government entity must be concerned with every day.
City Municipalities, Townships, and Boroughs are not only managing debt and fiscal responsibilities, but also tasked to keep their residents safe during times of inclement weather and severe crisis.
When a loss occurs, it is very important to have an insurance program that will provide coverage that will trigger and respond.
To be able to understand what municipality insurance affords, public officials must recognize what exposures to a loss they actually have.  This can include property, liabilities, funds, law enforcement, cyber security risks, and more.
The following are just a few coverage form policies that should be included in a comprehensive municipality insurance program.
General Liability Insurance
This insurance coverage will protect a public entity against bodily injury and property damage claims arising from operations within the policy territories and the entity's scheduled locations.
Losses can occur due to poorly maintained roadways and sidewalks, repair/construction, and even weather related disasters, when due diligence has not been taken.  It is important to have the many different forms of Liability Insurance in place to protect the best interest of the municipality and the people that work for it.
Crime Insurance
All Municipalities should be engaged or proactive to prevent crime from occurring. One important safeguard is insuring against potential losses.
Another important factor is making sure that subcontractors are properly screened and security background checks are performed on all municipal employees.  In addition, there should be set guidelines and procedures in place to prevent theft of funds and fraud from occurring.
Having the right insurance program in place will help to indemnify, should a loss from theft occur.
Employment Practices Liability Insurance
This is a semi-new, but much needed insurance coverage form that provides protection against claims from current or former employees.
The employee may alleged wrongful termination, discrimination, sexual or verbal harassment, unfair discipline, wrongful termination, failure to promote, misrepresentation, defamation, slander, disparagement or invasion of privacy, and breach of implied contract.
As you can see, this form of insurance can provide protection to many different situations or lawsuits that an employer can face at any time. Employment Practice Liability Insurance can help provide coverage when a situation occurs.
We've discussed just a small portion of the coverage a Municipality or Public Government Entity should have in place to provide a comprehensive insurance program.
Feel free to contact Rod Fee at Barr's Insurance today, to ask for a free review of your municipality's insurance program.  Telephone at (814)677-3012 or email rodfee@barrsinsurance.com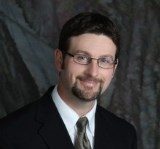 Rod Fee
Account Executive