No responses
One of my worst fears is experiencing a fire in my home.

I submit claims for customers and see the different causes of fires working in the insurance industry.
 Below are the top 10 causes of a fire:
Ash/Embers

Candles

Cigarette Smoking

Combustible to close to source

Cooking

Electrical wiring

High Voltage

Electric- High resistance

Electric- Household wiring

Chimneys
One individual insurance company averages 2,000 fire claims every year, most of which are total losses.
With the top ten causes in mind, also be sure to be aware of other sources of fire such as leaving curling irons on, loose or frayed cords/plugs on electrical equipment, electrical wires under rugs or heavy furniture overuse of extension cords, allowing children to play with fire, Christmas trees/decorations, and barbecues.
Another key thing to watch for is for dryers. Reports have shown that dryer sheets can cause fires as well as improper dryer vents. It is incredibly important to stay on top of clearing lint away from the dryer (under it, on top of it, behind it, etc.). Be sure to treat your dryer as highly flammable and keep it well maintained.
It is a devastating truth that house fires kill on average 2,500 people every year and injure 12,600 more. A fire can get out of control in as little as 30 seconds and once a room is engulfed, the air at eye level is heated to a blazing 600 degrees Fahrenheit. That is terrifying and hot enough to burn your lungs when inhaling.
Smoking is dangerous to your health as it is but also keep in mind that out of the 2,500 deaths, 580 of those deaths are from the fire resulting from a cigarette smoke-related source.
Faulty electrical wiring is responsible to $817 million in property damage a year. Be sure that all electrical work is done by the licensed electrician and that you are never over-using any extension cords.
It is estimated that heating equipment is responsible for 57,000 house fires annually and 37% of those started in the chimney area with another 32% caused from the use of space heaters. Be sure to have your chimney inspected and cleaned once a year by a chimney sweeper. If you have a fireplace or woodstove, never use it to burn paper, trash or green wood.
Another top leading cause for house fire stems from cooking equipment. Never leave the kitchen unattended while you are grilling, frying or boiling meat. If you are barbecuing outside, keep the grill at least 10 feet away from siding and deck railings.
If you have been drinking or under the influence of any medication that is making you drowsy be sure to allow someone else to do the cooking, never light any candles or use any type of electrical equipment.
One simple act of neglect may cause the loss of your home and treasured belongings.
Another blog that will be posted to our page soon is on home inventory. Please be sure to keep your eye out for that as home inventory is very crucial while evaluating the total loss of your home.
We hope you never have to experience a house fire but please know as a customer of Barr's Insurance we are here to help you with every step of the claims process.
If you currently are not a customer of Barr's Insurance and would like us to evaluate your coverage amounts to make sure you are adequately covered please give us a call (888.813.7500) or request on our website for a review free of charge and a free quote to make sure you have the best rate possible.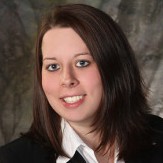 Kerri Yashinski
Personal Lines Account Manager