No responses
Many of us don't live near a river or stream and definitely not near an ocean. The threat of a flood is not high on our list of worries while living up high in these hills.
But maybe you should be concerned.
To help clear up these misunderstandings many have about flood, let's review a few quick facts:
FLOOD IS GENERAL EXCLUSION ON EVERY HOMEOWNERS POLICY. You must have a separate policy to cover flood.
In the past 5 years, all 50 states have experienced floods or flash floods.
Everyone lives in a flood zone, high or low risk. If you live in a high risk area and have a federal mortgage, your mortgage lender has a right to require you have flood insurance.
You can get a preferred risk policy which provides coverage for the dwelling and contents for properties in a low to moderate risk area for a low premium.
Even though flood insurance isn't federally required, anyone can be financially vulnerable to floods. In fact, people outside of mapped high-risk flood areas file over 20-percent of all National Flood Insurance Program flood insurance claims and receive one-third of Federal Disaster Assistance for flooding.
Flood is not just considered high rising rivers or streams. Flood is a sudden onset of water that damages two or more properties. Can be as simple as a local water holding tank or your neighbors above ground pool!
Most importantly, unless it is required by your mortgage lender there is a 30-day waiting period for a flood policy to become active. Do NOT wait until you see bad weather reports to inquire about flood coverage, floods can happen rapidly and without warning.
Act fast, call an agent at Barr's Insurance today to receive a free flood quote and to discuss flood in greater detail. You can also visit our web site to request more information on flood insurance from one of our knowledgeable agents.
Remember, from the time of the application there is a standard 30 day waiting period for coverage to apply.
Resource: www.floodsmart.gov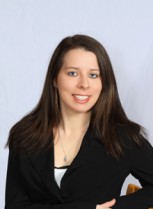 Kerri Yashinski
Personal Lines Account Manager