No responses
When a child leaves home for work, college, military, or getting married, your role as a parent will definitely change.
Below are some ways you can help avoid the "Empty Nest Syndrome".
Give yourself time to decide what you want to do with more free time. You may choose to start an exercise program or join a group or club. But, you may back out or feel hesitant to do any one thing. You are an adult. You get to change your mind. So don't rush to immediately replace the void.
What are your talents and inspirations? Get to know yourself! The more you know about who you are and are not, the easier it will be to fill your time with activities you enjoy and want to continue.
Write a list of compliments people have given you about something you've done in the past in order to better understand what you should do with your new found time. "You are such a great singer" or "You really have a green thumb". "Your parties are the best! You should plan my next function"
Monitor the time you spend each day. Imagine you are in the middle of a sheet of paper and then draw a line from you to connect each category showing things in your life that are near and far from you.
For example, your career is close to you, spirituality is furthest from you, diet and exercise a little closer to you than spirituality, personal finances a little further out than career, your relationships with family and friends are closest to you. List as many parts of your current life as you can. This provides a brief snapshot of where your time is and is not spent.
Once you have a better understanding what you can improve to bring things further away in your life closer, this is a great way to spend your new found time without children distracting you from progress.
Try something unexpected and new. What is outside your comfort zone? Traveling, scuba diving, acting in a local Theater? Sometimes when we think something feels wrong, it can actually help us feel right again. Don't be afraid to think outside the box!!
Please keep in mind, you just might not miss the role you played as a parent as much as you thought you would; Or simply not missing your child or children as much as you anticipated.
DON'T PANIC!! That's okay!
We are all individuals with different feelings and emotional ties or connections. Honor your true feelings, first. Do what feels right and enjoy the time you will have as your child matures and continues to grow as an adult, right along with you!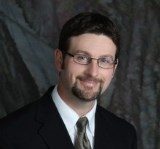 Rod Fee
Account Executive