No responses
Spring is the time to plant bulbs to bloom in the fall and Fall is the time to plant bulbs for spring flowers.
But you don't have to wait for fall to have beautiful spring flowers indoors.
There are two types of bulbs for indoor growing: those you need to chill and those you don't.
What's the difference???
Bulbs that don't need chilling are native to warm climates, so they don't require a cooling period to trigger blooms. Amaryllis and paperwhite narcissus both belong in this category.
Place these bulbs in a pot filled with soil, or just place them in a shallow bowl and use pebbles to hold the bulbs in place. Add water, and they'll usually bloom just four weeks after "planting". To give them study stems, start them in indirect lighting and around 50 degrees for the first two weeks. Then move them into a warmer, brighter area.
All other spring bulbs require a chilling period before they'll bloom. This includes tulips, daffodils, hyacinths, and crocus to name a few.
These bulbs need to be planted and kept in the dark in temperatures less than 40 degrees for 16 to 18 weeks. Then the bulbs should then be moved to a well sun light/grow light area in temperatures between 50 to 60 degree. The area should be well ventilated and flowers kept well-watered.
Bulbs look best in a shallow, wide pot that's 4″ to 6″ deep. There should be at least 2″ below the bulbs for root growth. The very top of the bulbs can be even with the pot rim. Use a standard potting mix.
They also do well crowded, so cuddle them up together.
Happy Spring!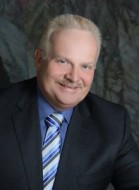 Joe Pastor
President/CIO