No responses
It is that time of year again!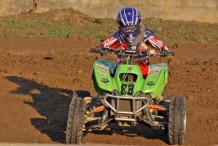 Time for everyone that wants to enjoy his/her ATV during the warmer months of the year to prepare it for use!
Many people view routine maintenance as a pain, but you shouldn't. It actually is your opportunity to help breath new life back into your old "toy".
A well maintained ATV will always serve you better and help keep you riding all season long.  The checklist below may look challenging, but with a little effort and attention, it's totally doable.
Here are a few very important tips to keep your machine in tip-top shape!
Clean The Air Filter- It may seem trivial, but helping your buggy breath better, will help increase performance and prolong the life of the engine.
Change the Oil- Something as simple as a changing the oil will greatly improve the life and performance of any combustible engine!  Be sure to check the operator's manual for your ATV to change the oil to specification.
Tighten the Bolts– A short list of bolts you should torque to spec can in include- Lug Nuts, Axle Nut, Wheel Hubs, Skid Plate Bolts, Pivot Bolt, Sprocket Bolt. Again, make sure you are not over tightening any of the above bolts above the manufacturers specifications. Check your owner's manual or a certified technician for details. 
Spark Plugs- One great way to add a spark is to replace those plugs. Spark Plugs can wear out, especially in dry environments.
Check those Tires- Manually inspect each tire for any visual defects, such as bulges, cuts or tears. Any tire with defects should be replaced. Tires should be inflated to the manufacturer's suggested PSI and adequate tire tread is important too.  Don't forget to measure this too.  Tires with defects, inadequate air pressure, and tread can lead to accidents and injury.
Insurance Financial Responsibility- Many states now require you to register, license, and insure your ATV based on set guidelines. Contact us at Barr's Insurance to ask how we can be sure help you be compliant with PA's rules and guidelines.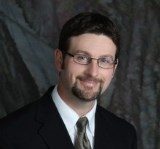 Rod Fee
Account Executive