No responses
Avoid accidents this Archery Hunting Season.
Here are suggestions to help avoid an issue:
If you're hunting in a tree stand, be sure the tree is big and strong enough to hold your weight. Do not climb into a tree without certainty it will hold your weight.
You can decrease your chances of a fall while climbing the tree. Leave your bow & other equipment on the ground. You can secure a light rope or tether to hoist the bow and equipment up to you. And, you should always use a safety harness (fall protection equipment). Always secure yourself to the tree once you begin the climb.
It is suggested, DO NOT build permanent tree stands from wood or other materials. Instead, the use of climbing or a metal ladder stands are recommended. A "stick-built" or permanent stand will deteriorate over time and become unsafe.

Let's not forget to mention, these types of stands don't fit in well with the beautiful outdoors. Trees suffer damage when we use nails and screws to hang a tree stand. Also, if a tree is selected to be cut in the future, a nail or screw can cause sever and expensive damage to a saw blade or milling equipment.

It is recommended to keep your arrows in a quiver, keeping the broadhead tips covered at all times, prior to shooting. A familiar accident is an archer puncturing himself/herself or another hunter while carrying arrows in their hand or knocked on their bow. Again, "keep it in your quiver", until you're ready to shoot.
Practicing these safety tips can improve your hunt and minimize your chance of an accident to you or another hunter.
Be smart, stay safe, and best of luck hunting this season from myself, Rod Fee and your Trusted Choice Insurance Agency, Barr's Insurance!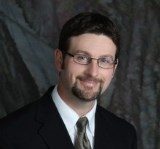 Rod Fee
Account Executive